Multi-Sensory Environments offer engaging sensory experiences for
quality of life, with diverse applications for therapeutic, recreational and educational purposes.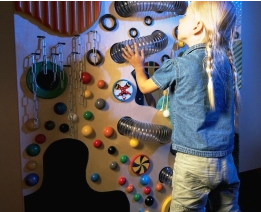 The processes can be facilitated by anyone interested in learning, appealing not only to the professional, but to families who want to engage in quality time with their family members.
Are you interested in learning more? Registration is open for anyone who would like to learn more about how to work with and set-up multi-sensory environments.