♥ Executive Director, International Speaker and Educator, Dr. Anthony M. McCrovitz,  LMHC, BCPC, IMH-E® (II), DAPA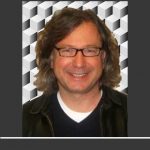 Establishing Globe Star in 1996 with his wife, Amanda, was an outcome of their shared vision to bring Gentle Teaching to their community of Chesterton, Indiana. This flagship office has grown over the years, and today, additional offices in South Bend, Indianapolis, Warsaw and Lafayette, serve communities and counties of north central Indiana.
With Anthony's extensive background experience in outpatient, therapeutic interventions for both children and adults with intellectual disabilities, expertise in parent training approaches toward intervention, and experience in working with multidisciplinary teams, Globe Star is able to offer a a broad range of support services for individuals with developmental disabilities.
In the ongoing development of Globe Star, Dr. McCrovitz collaborated with local colleges to enhance leadership in research, career advancement, and education for interns.
He's coordinated successful collaborations for mentoring students in career-building and accepted teaching opportunities as an adjunct faculty member, teaching psychology at Purdue University North Central, Indiana University School of Social Work for the South Bend and Northwest campuses, and presently at St. Mary's College in Notre Dame, Indiana.
These partnerships provided ideal learning environments and the opportunity for Dr. McCrovitz to work directly with interns and educators in designing the foundation for developing and enriching academic programs. To date, his contributions and collaboration have produced programs that achieved the development standards established by the American Psychological Association, the American Counseling Association, and the Council on Social Work Education.
Early in his career, Anthony accepted an invitation from the Loyola School of Social Work to study at their graduate school in Rome. He was invited, during this time, to present his research regarding how quality of life aspects are fortified for a child, through applications of Gentle Teaching.
The programs he designed and developed for Globe Star's direct services, consistently achieve these same standards of excellence, as certified by CARF (Commission on Accreditation of Rehabilitation Facilities), with the agency's autism program for children and adults being given exemplary honors.
Regarding his own teaching philosophy, Dr. McCrovitz says: "My teaching philosophy leans on a multimodal person-centered approach that works toward enhancing relationships and decreasing challenging behaviors, by using positive and supportive teaching techniques and non-aversive behavioral intervention. I also strongly believe in unconditional valuing with a focus on mutual change and didactic interpersonal variables. My philosophical perspective is demonstrated throughout my extensive experience in the designing of positive, proactive treatment plans, rooted in holistic biopsychosocial models."
His passion is found in cultivating growing processes that have value and meaning for one's life and learning, or for one's professional development and practice. He's dedicated to the sharing of knowledge and solutions, and holds a doctorate in I/O Psychology from Walden University, a doctorate in Clinical Psychology from Adler Professional School of Psychology, a master's degree in pastoral counseling from Loyola University of Chicago, and a master's degree in business administration from Indiana Wesleyan University.
Anthony never hesitates in sharing or offering his expertise to the community. In addition to serving as President of Quality of Life Institute, a nonprofit organization he established for creating resources and educational opportunities for training, supporting and demonstrating value for Direct Service Providers and their quality of life, he is an active and contributing member of related associations, serving on the boards of the Share Foundation, Indiana State Counseling Association (ICA) as their past president, current president of the Indiana Professional Counseling Foundation (IPCF), and an active board member for Gentle Teaching International (GTI) and the International Snoezelen Association (ISNA-MSE).
---
♥ Assistant Executive Director

Amanda M. McCr

ovitz

, MSE, JD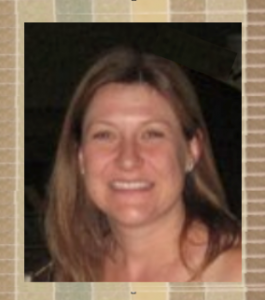 Amanda, with her husband, Anthony, co-authored Anthony's Backpack, A Child's Journey into Gentleness. It is a story about three children who discover and apply the simple principles of Gentle Teaching on a day-long adventure.
In addition to her heartfelt work on behalf of Gentle Teaching, Amanda manages the home front, caring for their four children: Anthony, John-Paul, Gretta and Peter-James, and teaches Kindergarten at St. Patrick School in Chesterton.
In her early career as a special education teacher, Amanda taught children with moderate to severe disabilities in an upper elementary school setting.
She holds a master's degree in special education from Indiana University, and a law degree from Valparaiso Law School.
For many years, Amanda has been involved with the Gentle Teaching community, and serves as a board member of Gentle Teaching International (GTI), advocating for individuals and their quality of life.
From 2005 to 2008, she worked closely with Gentle Teaching co-founder, Dr. John McGee, and his work in Puerto Rico. Together, they developed a program for individuals with disabilities to remove them from institutions throughout the Island, and place them in homes with families to care for them. Amanda's knowledge of the legal system and her background in special education, contributed to her successful interactions with the U.S. Department of Justice and U.S. Department of Health. Her unique contribution to this project was most valuable in carrying out Dr. McGee's work in Puerto Rico, on behalf of individuals who had been institutionalized. (note: this project evolved as a result of a federal law suit over the care and conditions in the Puerto Rico institutions.)
---
♥ Quality of Life Mentor, Zathoe Sexton, MSW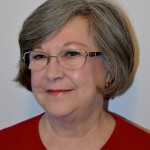 Zathoe's passion for service and helping others in need was recognized long before she began caring for one of her own children after a car accident in 1984, that resulted in a traumatic brain injury. After the outpouring of care and support that rallied around her and her family during this time, Zathoe knew she wanted to develop a career path that would create opportunities for giving back to the community. She enrolled at Indiana University Northwest where she earned a degree in sociology with a minor in women's studies, then went on to  receive her master's degree in social work. Her inclination for social work, she says, was inspired by her reading about Jane Addams when she was a teenager, whose life impressed her with the thought:  "Yes I want to be like her."
Before Zathoe came on board at Globe Star in 1999, her career in social work began to develop as a Director of Development at Hoosier Boys Town (now known as Campagna Academy), where she was responsible for all of the fundraising, worked closely with Foundation and Board members to expand giving opportunities, and provided group and individual therapy to young men who were disadvantaged youth, children in need of services or court ordered services. 
Over the next few years, Zathoe's career path included work with the Salvation Army. Here, she implemented their major gifts program, and fulfilled a position as Director of Development for the Area Youth Ministry, working with fundraising, grant writing, special gifts, and donations.
One additional feather in her cap that she takes great pride in, is her work with Duneland School Corporation in the Drug Free Schools Program. Zathoe was instrumental in getting a new budget line item to fund the Positive Life Program, a student assistance program for youth with alcohol, drug and other problems that interfered with their receiving an education. 
Many years of experience provided Zathoe opportunities for developing a strong skill set to be a service-focused social worker and coordinator, with a strong commitment and practical compassion for serving the needs of marginalized youth and adults, including developmentally disabled and special needs populations. She was the perfect fit for Globe Star, and continues to be an invaluable member of our management team, and a daily support for the the whole Globe Star community.
From the start, Zathoe has continuously held leadership positions at Globe Star, in various aspects of mentoring and caregiving. Early on, she supervised a team of 18 social workers, qualified professionals in intellectual and developmental disabilities, and office administrators, developed and maintained teaching curriculums for direct care staff, and was responsible for writing and maintaining the Employee Handbook and Policies and Procedures for the agency. She was also instrumental in helping to establish the Quality of Life Institute. 
Since 2006, she primarily fulfilled the role of Quality Assurance Servant Leader for all of the Globe Star offices, and then served many years as a Quality of Mentoring Life Servant Leader. She has been a teacher, a trainer and supervisor for employees and interns, and provided assistance to the executive director. From July 2017 through October 2018, Zathoe fulfilled the role of executive director. She is planning for her retirement this spring, while continuing to share her diverse and abundant gifts with the Globe Star community.
Zathoe is an accomplished and exceptional professional, with a natural ability to mentor others.  She's made significant contributions to Globe Star's training programs and the facilitation of services that continue to enrich the lives of  individuals. Their quality of life improves as she beautifully puts the principles of Gentle Teaching into practice, helping them to understand their emotions and guiding them to make good decisions. The one challenge she is best at solving for the individuals she works with, is unconditionally valuing them as human beings and respected members of the community, helping them to feel safe, loved, loving and engaged. 
When Zathoe is not busy working, she loves to walk on the beach and look for beach glass and heart-shaped rocks, go for bike rides with her husband, read, and do quilting. 
She says the best part of her time away from the office and the work field, is the time she spends enjoying her grandchildren.
---
♥ Occupational Therapist, Joann Scheetz, OTR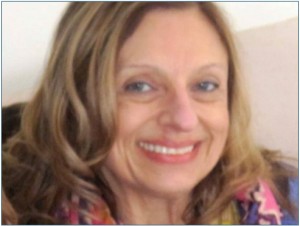 Before coming on board with Globe Star, Joann Scheetz had already had a long career of successfully interacting with Individuals, using intervention approaches that addressed the needs of Individuals planning to return home, or meeting the needs of Individuals adjusting to permanent assisted living or long-term care.
Prior to her years as an OT, Joann worked as a Respiratory Therapist in the acute hospital and LTC settings, providing services to children and adolescents at Riley Hospital in Indianapolis, and the adult and geriatric population in hospitals in Muncie and Anderson, as well as in her home state of Ohio. She worked successfully in educating patients and families in their respiratory conditions, and in providing them treatments according to their physician's orders.
JoAnn provides services in South Bend and the surrounding areas. She is available to work with Individuals and their caregivers or families, offering occupational therapy through Globe Star's quality of life services. She is the coordinator and facilitator for quality of life services for Individuals, using the multi-sensory environment (MSE Room), located at the South Bend office.
"Individuals who would benefit from this multi-sensory approach include children with special needs, adults, and seniors with hyperactivity, depression, chronic pain, dementia, failure to thrive, and other conditions. This treatment, although not new in itself, is an exciting new service model for the South Bend community!"  -Joann 
View or download Joann's informational brochure that explains more about the purpose and benefits of a multi-sensory environment, and where you can also learn more about Joann and her excellent background and work in therapeutic fields.
Please feel free to contact her directly with any questions or to learn more about how she can work with you and/or your Individual.
---
♥ Quality of Work Life Mentor, Vanessa Willis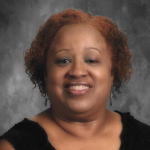 Vanessa Willis is a wonderful teacher, committed to changing the lives of individuals for the better by nurturing their potential. With her background in general and special education, she strongly believes that every individual can learn, and does everything in her power to encourage them. As a classroom teacher, she made certain that students always had access to the resources that they needed and deserved, and is experienced in teaching individuals from diverse social and cultural backgrounds. She also has a successful track record of reintegrating excluded students back into the public school system. At Globe Star, she is involved in job coaching and mentoring individuals who have mild, moderate, and severe needs.
Being a positive and inspiring role model for others is important to Vanessa. She is very professional, patient, and sensitive with individuals who become easily frustrated or overwhelmed by their emotions, and is a strong representative and advocate for protecting and promoting the rights of individuals with special needs in school or state-run meetings.
She enjoys Bible study, spreading good news, working in the garden, and, as she puts it, 'trying very hard not to be the worst bowler in her family!'
---
♥ Quality of Community Life, Servant Leader,

James Boyd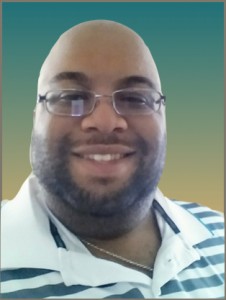 James Boyd is a graduate of Wabash College, where he pursued a major in psychology and a double minor in music and Spanish for his Bachelor of Arts degree.
James was inspired to pursue his career path by the experiences he had growing up with a sister who had developmental disabilities and experiencing the joy and challenges that that brought to his family's life. 
James started his career as a high school-level assistant for special education classrooms. He has also served as a community counselor for adolescents and adults, and supervised a residential adolescent unit at a local mental health hospital. James has also spent over 10 years as a direct service provider, continuously working with the same individual with disabilities and developing companionship and building a close relationship with him and his family.
At Globe Star, James started out as a caregiver and Quality of Community Life Mentor.  After learning many things and growing in the position, he accepted the opportunity to serve as the Quality of Community Life Servant Leader.
Outside of work, James is a volunteer at his local church, with past experience as a high school youth group leader, and as leadership support for a hip-hop music outreach project. He currently leads a youth and adult karate ministry at his church.
"My goal is to support the individuals and crewmembers I serve, and to grow and discover new skills and interests. I seek to help them broaden their understanding of who they are and discover new things about themselves in order to enrich their quality of life."
When he's not working or volunteering, James enjoys training in the martial arts. When the weather is nice, he likes to hike and camp. He believes there are few things better than curling up with a good book or playing some music with others in the community.
---
♥ Quality of Mentoring Life (QoML) Mentor,
Elizabeth Coe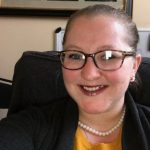 Elizabeth Coe brings much expertise and competence to the Globe Star community, and is particularly skilled in the building of relationships. She holds a bachelor's degree in criminal justice and a master's degree in forensic psychology.
She is a Quality of Mentoring Life mentor, and enjoys helping and encouraging individuals to make and reach their goals. 
Elizabeth came entered the field of work several years ago, and tells us that Globe Star's mission is what brought her to Globe Star.
"I feel that building a team and working with an individual to showcase the best aspects of themselves is something that many people can benefit from. I feel that I have a good ability to work with individuals that redirects behavior to a more positive approach. 

One of my goals is to continue working with individuals to build a more positive relationship with their families and their community.  I would like to be able to give individuals the necessary tools for being able to have a positive outlook, attitude, and action toward life."
When she isn't working, Elizabeth enjoys spending time with her daughter and her family. She also loves poetry and writing, and has had her own work published in the Library of Congress more than once.  She also enjoys crocheting and homemade crafting, creating items that make people smile.  On the weekends she looks forward to Disney movie dates and tea parties with her daughter, and sharing the simple joys of life with her.
---
♥ Social Worker Assistant, AA, 
Raven Penn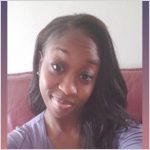 Raven Penn is a very outgoing person who values dialogue and interacting with others, especially when knowing it's making a difference in someone's life, 'no matter how big or small the difference may be,' she says.
"What I value most about Gentle teaching is the fact that we want to make sure that our individuals feel safe and loved at all times. We stress knowing how to use our tools (words, eyes, presence and hands) when dealing with our Individuals. Understanding how to use our tools is very important, because they can be used in powerful and positive ways.

I love the fact that I can really get involved with my individuals. I feel like the possibilities for their discovery and growth are endless, as far as the things I can facilitate and explore together, with them. I focus on creating meaningful moments with them, teaching and helping them to fulfill their quality of life."
Raven joined the Globe Star team in 2019. She loves learning, and is pursuing a master's degree in social work, and wants to learn all she can in her practice at Globe Star.
She has a strong inclination for advocating and justice-making, and participates each year in the Sojourner Truth walk that raises money for women who have suffered abuse and left their homes in hopes of trying to get a fresh start. She also likes volunteering her time at soup kitchens.
"When working with individuals, my goal is to make sure they feel safe and loved, and also to help them reach their goals. I want them to know that if they have something they would like to achieve, that I'm here to help them make that a reality. It can be a challenge, but we build the relationship and take it one step at a time. I love the moments when I see that I am getting through and making my presence known to an Individual, and continue to show them that I'm not going anywhere."
Raven is most proud about the fact that she's a mom, and says her daughter is the light of her life. "I want to accomplished all that I can so that I can provide for her and make sure she doesn't want for anything." When not working, studying, or volunteering, Raven considers herself a foodie, and loves to just spend time with her daughter, family, and friends, enjoying meals together and doing things on the home front. 
---
♥ Social Worker Practicum Intern, South Bend Office,
Charmagne LaFortune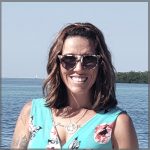 Charmagne Lafortune is a 2nd-year student at Indiana University South Bend, working toward her license as a mental health counselor (LMHC). She has bachelor's degrees in both psychology and applied behavioral science that she completed while serving in the U.S. Armed Forces (2006 – 2016). She began her undergraduate studies while deployed to Iraq  (2008 – 2009).
She began her graduate studies in social work after medically retiring from the army in 2016, landing at IUSB to pursue a degree in Licensed Mental Health Counseling.  She maintained her own client caseload and more while in the Army, and although she was given a Master's Degree for fulfilling all the learning requirements and practicum, this was not recognized as having comparable value by academic institutions.  
She's worked as a 'wraparound facilitator' with the Northeastern Center and as a teen dating violence specialist with the YWCA. Charmagne is easy to talk with and is very relatable. Charmagne is resourceful and creative, and always looking for ways to make something more personal for an individual.In a previous position, she made a board game from scratch for an individual who was struggling with getting things done, but who was super competitive and loved board games. 
"We incorporated it into his day to keep him focused on tasks that help him move his piece around the board.  It was beautiful! I am hoping that my person-centered orientation and gentle spirit will help make our individuals feel more connected and understood."
Charmagne feels that, being an individual with disabilities herself, helps her communication skills that she feels are blossoming further as she works with the Globe Star community.
"What I value most about working with the principles of Gentle Teaching is allowing us and our individuals to be human. Meeting people where they are is the most humbling and rewarding experience to me."
Compassionate, community-minded, and creative, Charmagne volunteers with the Leukemia Lymphoma Society, frequently doing fundraisers, as she lost her own, 12-year-old son to AML in January 2015.  She also volunteers with community clean up projects and knitting blankets and hats for anyone who needs them. 
A personal goal she has is to develop a garden club that uses the gentle teaching model to show the correlations between gardening activities and life fulfillment. "I want to create an environment that is peaceful, calming, and fruitful," she shares with us.
"My greatest accomplishment was raising a humble and beautiful young man for 12 years and walking him through his death.  I learned true love with the life and death of my son, and that passion bleeds through in almost every area of my life.  I am a gardener, I knit, I love to cook, I love to learn new things, I travel a lot and love to do anything outdoors (strenuous or not).  My favorite award was for obtaining Gold in the German Army Proficiency Badge completion. I was one of 15 females out of 300 contestants. The hardest part was the 12-mile road march up and down hills while carrying over 50 pounds on my person. I was bleeding from every part of my feet through my boots. I have also graduated with honors from every program I have entered either military or civilian. 

If you want to find me while not at work, look for me anywhere there is nature or crafting  I tend to travel a lot to warmer clients during the winter. For one, I love experiencing other cultures, and for two, some of my physical limitations disappear in warmer climates. I have three dogs, Mack (6 yr old male pit- lab mix 80+ pounds and also my service dog),  Maggie (2 yr old Bouveir), and our newest addition MoMo (3-month-old Pomsky)."
---
---