The Globe Star crew, navigating with you …
Our primary goal and mission, to mentor a spirit of gentleness with Individuals with Intellectual and Developmental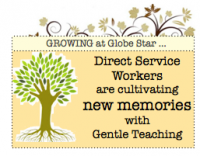 Disabilities, focuses on quality of life outcomes.
A daily commitment to working with a framework of Gentle Teaching guides one's practice in navigating the heart's capacity to love and to serve.
Our secondary goal is to share the philosophy of Gentle Teaching and a Quality of Life model with others who would like to learn more about the applications of Gentle Teaching, and how to mentor a spirit of gentleness.
Do you need a mentor for your counseling practice? Globe Star offers training, consultation, and resources.
The Quality of Life Institute, Inc., develops presentations, programs and materials that support training, coaching and the facilitating of workshops that benefit professional development and the delivery of services.
You are invited to grow with us, celebrate with us, learn with us! We hope you will consider joining us in learning more about mentoring a spirit of gentleness.
---
EMPLOYMENT OPPORTUNITIES AVAILABLE:
Positions Open for: Registered Nurse, Program Coordinator, Therapist, Vocational Coordinator, Mentors, Direct Care Providers.
---
Caregiving Employment Opportunities  – Is Caregiving work for you? Visiting our informational page about employment opportunities and viewing 'A Day in the Life of a Caregiver,' can help you decide if you are ready to complete an application.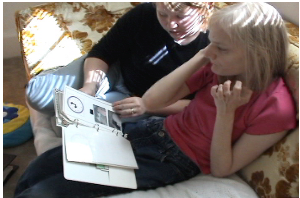 Internship Opportunities – Globe Star offers internships through its Counseling Center, committed to providing quality training to students in social work, counseling, PsyD programs and other mental health related fields. You can learn more about our internship program HERE.
Sponsorship Opportunities – are available for Globe Star events that include the annual, Pumpkin Golf Classic, and ongoing teaching and training workshops for a Gentle Teaching-based, quality of life model of caregiving, and multi-sensory therapy. The training workshops are typically 3-day events, and require the rental of a venue, catering, hosting of speakers, printing of materials, etc. If you would like to help us in sponsoring an event, please contact us. Benefits to you:  our gratitude; your corporate logo on our website with a link back to your website; credited sponsorship acknowledged at opening reception of events that you help to sponsor, and your logo shared on all digital presentations at the event.
---
~Resources

~Resources

~Resources~
---
~ Connecting with Gentle Teaching International and also event information about their annual conference. All are welcome to attend.
~ Connecting with Snoezelen International and event information about their worldwide conferences.
~ Source for Snoezelen/Multi-Sensory Environment Equipment & Designs
~ Indiana Counseling Association (ICA)
~ American Association on Intellectual and Developmental Disabilities (AAIDD)
~ American People Supporting Employment First (APSE)  Through advocacy and education, APSE advances employment and self-sufficiency for all people with disabilities.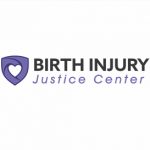 ~Birth Injury Justice Center offers support for families and their child(ren) who are affected by birth injuries. This includes preterm babies (weighing less than 3.5 pounds), who are vulnerable to developing mental or physical disabilities that result from a birth injury. While their Center is located in Chestnut Hill, Massachusetts, there is a lot of helpful information on their website, and you can contact them for consultation and support. Samantha Rodriguez is the Director of Advocacy at the Birth Injury Justice Center, and you can email her at: samantha@childbirthinjuries.com.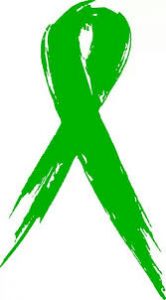 ~ Cerebral Palsy guidance provides vital guidance and assistance to parents of a child with cerebral palsy. A range of therapies, including physical therapy, surgery, and adaptive devices, among many others, help children improve symptoms of cerebral palsy, a condition caused by brain damage or malformation. It is the most common physical disability of childhood. It is not progressive, but there is no known cure. Learn More.
~ TASH is an international leader in disability advocacy, striving for fully inclusive schools, workplaces, and communities.
~ Indiana Association of Rehabilitation Facilities (INARF)
~ The SHARE Foundation is a not-for-profit Christian organization serving the residential, vocational, and social needs of mentally challenged or other-abled adults. Their 185-acre community, Sharing Meadows, provides a tranquil place for other-abled adults to live, work, and relax in peace and dignity.
~ A Rosie Place is a licensed specialty hospital in the state of Indiana dedicated exclusively to serving children who are medically fragile. Their nature-inspired home provides respite, and more, for families.
~ Human Systems Occupational Therapy in Chattanooga, Tennessee, with Dr. Janice Ryan, is associated with American Association of Multi-Sensory Environments (AAMSE). Dr. Ryan is dedicated to promoting the social vision and philosophy of Gentle Teaching in healthcare, caregiving, and Quality of Life services for people with developmental and intellectual challenges.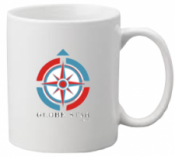 ~ The NAVIGATOR Newsletter Collection is just for you!  Read more about working with a quality of life model, and our journeying with Gentle Teaching over the years, as we share our stories that build companionship and celebrate community.