GLOBE STAR is an Equal Opportunity Employer. If you are interested in applying for an available 
position, please complete the online application for Globe Star crewmembers (below).
Mentors: Quality of Mentoring Life has mentor positions available in our Chesterton, Lafayette, South Bend and Indianapolis offices.
Direct Care Providers: (current openings in counties listed below)
Is Caregiving work for you? Globe Star accepts applications for part-time and full-time Direct Care Providers, who serve individuals with developmental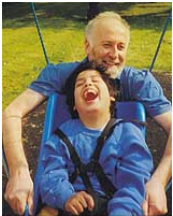 disabilities by developing companionship with them.
Direct Care Staff are employed in the following counties and surrounding areas: Lake, Porter, LaPorte, West Lafayette, Kosciusko (Warsaw, Logansport, Argos, Syracuse), St. Joseph, Elkhart (South Bend, Mishawaka and Granger) and Marion (Indianapolis, Greenfield, Greenwood).
All employees are trained in working with Globe Star's Gentle Teaching- based, Quality of Life framework that supports the social-emotional development of individuals, and guides the professional development of  Direct Care Providers (caregivers).
Are you interested? You can learn more by viewing a 3-part video series: 'A Day in the Life of a Caregiver (below).
If you are ready to complete an application online, please complete the following online form.
If you need further assistance regarding employment, please call 219.921.5492.
Please note: This is a Google form, the best web-browsers to use for this form are: Safari, Google Chrome.
Quality of Life Institute, 3-part video series: 'A Day in the Life of a Caregiver'