Today marks the 33rd anniversary of the landmark American with Disabilities Act. With freedom comes possibilities, choices, and pride, and the paving of paths for the drive toward independence. With inclusion comes a sense of belonging to the whole of society.
Thanks to the ADA, 'individual liberties' are supported with a greater awareness and practice of integrating measures of accessibility in businesses, organizations, schools, and communities across America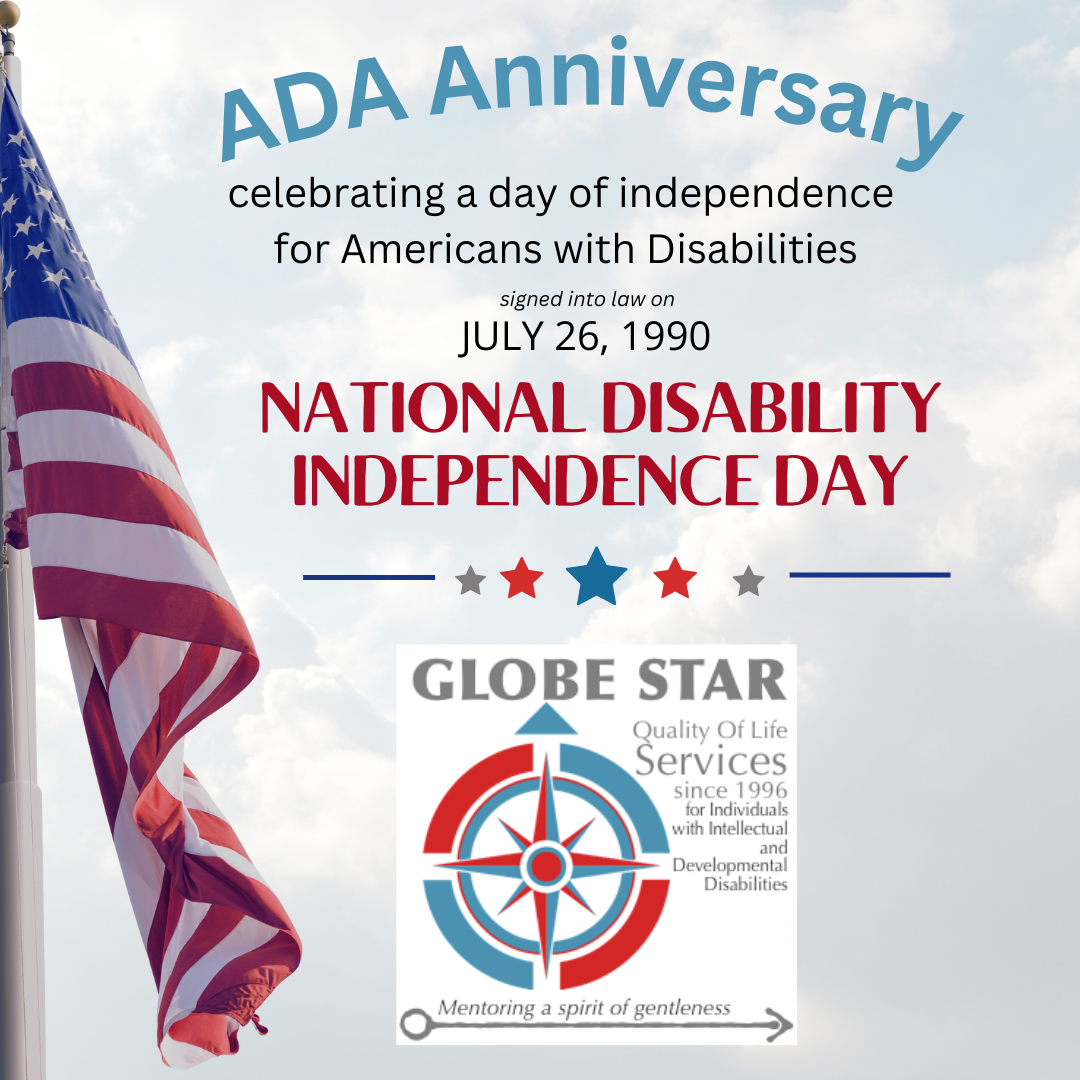 GLOBE STAR provides quality of life services that build relationships and support social-emotional awareness and growth, working with Individuals with Intellectual and Developmental Disabilities. Mentoring a culture of gentleness at Globe Star cultivates companionship and a sense of community with Individuals and families, integrating processes for charting the course together. These processes promote connections (not corrections) that support each person's journey toward interdependence, in addition to fulfilling state requirements and regulations for quality-of-life services that cultivate one's independence.
GLOBE STAR of South Bend is currently expanding their services in all of the surrounding areas, and has immediate openings for the employment of  direct support workers, and is also ready to welcome new Individuals into Globe-Star's Quality-of Work Life program. Quality of Work Life Mentor Vanessa Willis, MBA, ES, is a certified employment specialist who is trained, experienced, and knowledgeable in mentoring employment success for Individuals, providing one-on-one job coaching, work options and placement, helping Individuals to become successfully employed.