Free Webinar Series: Re-imagining and Facilitating Multi-Sensory Environments
Join the conversation…inspiration…resources
AUTISM will be the topic for our continuing, educational webinar series on Thursday, May 18, 2017 at 11:00 am EDT.
Presentation of topics is approximately 45 minutes, with some additional time allowed for discussion. The sessions are a public service for our communities. All are welcome, but need to register
REGISTER HERE 
About the Presenter: J. K. Ryan, OTD, OTR/L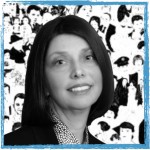 An OTD Faculty Member, serving as Doctor of the Occupational Therapy Program at the University of Tennessee at Chattanooga, and as adjunct professor for the Department of Occupational Therapy at the University of Tennessee Health Science Center. She is the founder of Human Systems Occupational Therapy, an innovative approach to trauma-informed care and treatment. Janice is also an active board member of the American Association of Multi Sensory Environments (AAMSE).
Her teaching philosophy is based on an "Adaptive Action" model. After her work of building the adaptive capacities of people with dementia was featured in a book published by Stanford University Press (Eoyang & Holladay, 2014), this model became her focus for all of her teaching endeavors. By seeing, understanding and positively influencing classroom and learner patterns, she develops appropriate goals, methods, language and assessments for learners. These strategies have been successfully applied to teaching adult caregivers of clients with dementia, special needs adults and children, graduate students and paraprofessionals.
All of her instructional and mentoring work reflect three core aspects of her teaching philosophy: 1) create an inclusive learning environment; 2) create two-way exchanges of information, and 3) prepare learners for real-world practice.