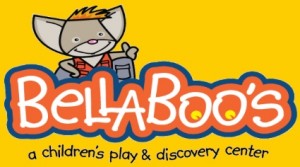 All are welcome to attend a free, 45-minute talk and discussion this Saturday, given by Globe Star's Director, Dr. Anthony M. McCrovitz. He will be a presenter for Club Bellaboo's "Parenting Together" series.
Simple insights will be presented for successful parenting, teaching, and caregiving. Whether the social environment is recreational, instructional or therapeutic, some a look into Childhood's Web of social interaction helps us nurture shared moments with enriching qualities, and directs our steps in working together to create learning and loving opportunities for social-emotional development.
Bellaboo's Play and Discovery Center is a self-directed play facility, located at 2800 Colorado St., Lake Station, Indiana.
Children, accompanied by a parent/caregiver, are welcome to arrive early and play before the facility opens and afterwards, too, for $2 off the regular, daily admission.
For more information, call 219.963.2070.