In support of mental health awareness, education and research, the Indiana Counseling Association (ICA), together with Porter Starke Services, a community health center offering 16 locations throughout Northwest Indiana, teamed up in 2015 to create the CARE Project.
'CARE' stands for Community Awareness, Research, and Education.
The CARE Project is a research-based program developed for students in middle school, high school, and college. When the CARE Project is implemented, students have the opportunity to conduct research, and present their work on mental health to their peers and communities.
Through their engagement in the learning and research experiences, students gain new knowledge and understanding about mental health. Raising awareness about mental health begins with each student's learning, and increases as their discoveries through the CARE Project are shared.

The Indiana Counseling Association (ICA) is a nonprofit organization supporting the counseling process for individuals, communities, and counseling professionals. Porter-Starke Services is a not-for-profit organization, committed to enhancing quality of life for all community members through prevention, treatment, education, and research.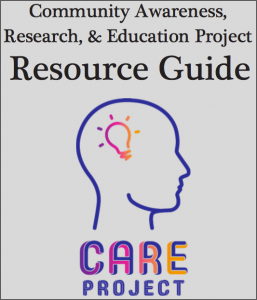 The Resource Guide for teachers includes timelines and outlines for creating and setting goals, and provides tips for structuring and conducting research. The guide will get the CARE Project started and on track in your classroom, and is available for download through the Porter Starke website. 
Globe Star is a state-approved provider of quality of life services for Individuals with Intellectual and Developmental Disabilities. Quality of Mentoring Life offers services for aged and disabled, community integration and habilitation, family supports, support services, and traumatic brain injury.