♥ Executive Director, Zathoe Sexton, MSW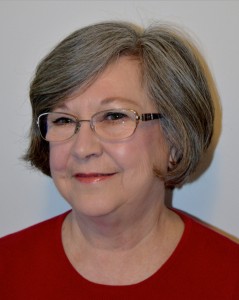 Zathoe's passion for service and helping others in need was recognized long before she began caring for one of her own children after a car accident in 1984, that resulted in a traumatic brain injury. After the outpouring of care and support that rallied around her and her family during this time, Zathoe knew she wanted to develop a career path that would create opportunities for giving back to the community. She enrolled at Indiana University Northwest where she earned a degree in sociology with a minor in women's studies, then went on to  receive her master's degree in social work. Her inclination for social work, she says, was inspired by her reading about Jane Addams when she was a teenager, whose life impressed her with the thought:  "Yes I want to be like her."
Before Zathoe came on board at Globe Star in 1999, her career in social work began to develop as a Director of Development at Hoosier Boys Town (now known as Campagna Academy), where she was responsible for all of the fundraising, worked closely with Foundation and Board members to expand giving opportunities, and provided group and individual therapy to young men who were disadvantaged youth, children in need of services or court ordered services. 
Over the next few years, Zathoe's career path included work with the Salvation Army. Here, she implemented their major gifts program, and fulfilled a position as Director of Development for the Area Youth Ministry, working with fundraising, grant writing, special gifts, and donations.
One additional feather in her cap that she takes great pride in, is her work with Duneland School Corporation in the Drug Free Schools Program. Zathoe was instrumental in getting a new budget line item to fund the Positive Life Program, a student assistance program for youth with alcohol, drug and other problems that interfered with their receiving an education. 
Many years of experience provided Zathoe opportunities for developing a strong skill set to be a service-focused social worker and coordinator, with a strong commitment and practical compassion for serving the needs of marginalized youth and adults, including developmentally disabled and special needs populations. She was the perfect fit for Globe Star, and continues to be an invaluable member of our management team, and a daily support for the the whole Globe Star community.
From the start, Zathoe has continuously held leadership positions at Globe Star, in various aspects of mentoring and caregiving. Early on, she supervised a team of 18 social workers, qualified professionals in intellectual and developmental disabilities, and office administrators, developed and maintained teaching curriculums for direct care staff, and was responsible for writing and maintaining the Employee Handbook and Policies and Procedures for the agency. She was also instrumental in helping to establish the Quality of Life Institute. 
Since 2006, she primarily fulfilled the role of Quality Assurance Servant Leader for all of the Globe Star offices, and then served many years as a Quality of Mentoring Life Servant Leader. She has been a teacher, a trainer and supervisor for employees and interns, and provided assistance to the executive director, before stepping into this role in 2017 as Globe Star's new executive director. 
Zathoe strongly believes in enriching the quality of life for the individuals we serve, helping them to understand their emotions and guiding them to make good decisions. The one challenge she is best at solving for the individuals she works with is unconditionally valuing them as human beings and respected members of the community, helping them to feel safe, loved, loving and engaged. 
When Zathoe is not busy working, she loves to walk on the beach and look for beach glass and heart-shaped rocks, go for bike rides with her husband, read, and do quilting. 
The best part of her time away from the office and the work field, is the time she spends enjoying her grandchildren.  
♥ Assistant Executive Director Amanda M. McCrovitz, MSE, JD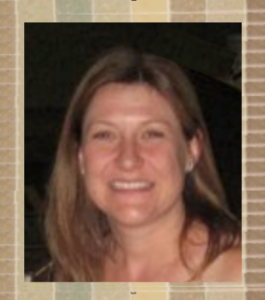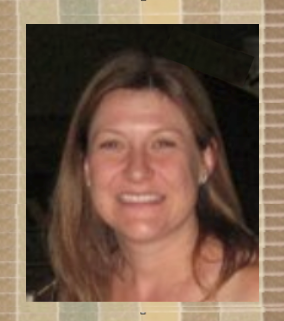 Amanda, with her husband, Anthony, co-authored Anthony's Backpack, A Child's Journey into Gentleness. It is a story about three children who discover and apply the simple principles of Gentle Teaching on a day-long adventure.
In addition to her heartfelt work on behalf of Gentle Teaching, Amanda manages the home front, caring for their four children: Anthony, John-Paul, Gretta and Peter-James, and teaches math and language arts to 4th through 8th grade students at St. Patrick School in Chesterton.
In her early career as a special education teacher, Amanda taught children with moderate to severe disabilities in an upper elementary school setting.
She holds a master's degree in special education from Indiana University, and a law degree from Valparaiso Law School.
For many years, Amanda has been involved with the Gentle Teaching community, and serves as a board member of Gentle Teaching International (GTI), advocating for individuals and their quality of life.
From 2005 to 2008, she worked closely with Gentle Teaching co-founder, Dr. John McGee, and his work in Puerto Rico. Together, they developed a program for individuals with disabilities to remove them from institutions throughout the Island, and place them in homes with families to care for them. Amanda's knowledge of the legal system and her background in special education, contributed to her successful interactions with the U.S. Department of Justice and U.S. Department of Health. Her unique contribution to this project was most valuable in carrying out Dr. McGee's work in Puerto Rico, on behalf of individuals who had been institutionalized. (note: this project evolved as a result of a federal law suit over the care and conditions in the Puerto Rico institutions.)
♥ Co-founder of Globe Star, International Speaker and Educator Anthony M. McCrovitz, Ph.D., LMHC, BCPC, IMH-E® (II)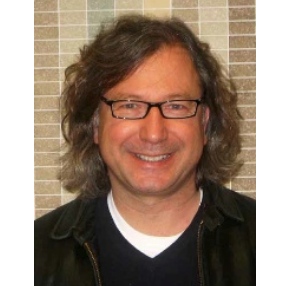 As a co-founder of the agency in 1996, Dr. Anthony M. McCrovitz fulfilled the role of executive director of Globe Star until 2017. He continues working with Globe Star, developing and implementing plans for the funding and expansion of the Quality of Life Institute, Inc., a nonprofit organization that was founded to create resources and avenues for training, supporting and demonstrating value for Direct Service Providers and their quality of life.
For over three decades, Dr. McCrovitz has worked with individuals and their families to improve their overall quality of life, introducing and implementing Gentle Teaching-based frameworks of support that encourage and guide others in overcoming barriers of community integration.
Establishing Globe Star in 1996 with his wife, Amanda, was an outcome of their worldwide vision to share Gentle Teaching with their own community in Chesterton, Indiana. This flagship office has grown over the years, and today, additional offices in South Bend, Indianapolis, Warsaw and Lafayette, serve communities and counties of north central Indiana.
With Anthony's extensive background experience in outpatient, therapeutic interventions for both children and adults with intellectual disabilities, expertise in parent training approaches toward intervention, and experience in working with multidisciplinary teams, Globe Star is able to offer a a broad range of support services for individuals with developmental disabilities.
In the ongoing development of Globe Star, Dr. McCrovitz collaborated with local colleges to enhance leadership in research, career advancement, and education for interns. He coordinated successful collaborations for mentoring students in career-building and accepted teaching opportunities as an adjunct professor of psychology at Purdue University North Central, and at Indiana University School of Social Work for the South Bend and Northwest campuses.
These partnerships provided ideal learning environments and the opportunity for Dr. McCrovitz to work directly with interns and educators in designing the foundation for developing and enriching academic programs. To date, his contributions and collaboration have produced programs that achieved the development standards established by the American Psychological Association, the American Counseling Association, and the Council on Social Work Education.
Early in his career, Anthony accepted an invitation from the Loyola School of Social Work to study at their graduate school in Rome. He was invited, during this time, to present his research regarding how quality of life aspects are fortified for a child, through applications of Gentle Teaching.
The programs he designed and developed for Globe Star's direct services, consistently achieve these same standards of excellence, as certified by CARF (Commission on Accreditation of Rehabilitation Facilities), with the agency's autism program for children and adults being given exemplary honors.
Dr. McCrovitz currently serves on the faculty at the University of Saint Francis, teaching in the Department of Behavioral and Social Sciences.
Regarding his own teaching philosophy, Dr. McCrovitz says: "My teaching philosophy leans on a multimodal person-centered approach that works toward enhancing relationships and decreasing challenging behaviors, by using positive and supportive teaching techniques and non-aversive behavioral intervention. I also strongly believe in unconditional valuing with a focus on mutual change and didactic interpersonal variables. My philosophical perspective is demonstrated throughout my extensive experience in the designing of positive, proactive treatment plans, rooted in holistic biopsychosocial models."
Anthony offers his expertise to the community. He is an active and contributing member of related associations, serving on the boards of the Share Foundation, Indiana State Counseling Association (ICA) as their past president, current president of the Indiana Professional Counseling Foundation (IPCF), and an active board member for Gentle Teaching International (GTI) and the International Snoezelen Association (ISNA).
♥ Quality of Work Life Mentor, Adrienne Click, BS
Adrienne Click was inspired to pursue a career path in Sociology when she took a class that made her understand how our environment can shape us. She graduated from Indiana University Northwest in 2003 and at that time was working as a Deputy Title IV-D Agent for the Newton County Prosecutor's Office.
She left the full time work force to spend more time with her oldest son, and learned how much she loved being in the school setting while volunteering in his classroom. Two years later, she started working in the Special Education program at North Newton Jr./Sr. High School, where she worked one on one with students with Autism Spectrum Disorder. She began pursuing a Master of Special Education and taught Remediation to high school students.
Adrienne has taught and tutored Special Education at all grade levels, and learned one thing from her students that stood out above all others: ANYONE can learn, but it is our responsibility to figure out how to teach it to them. She is passionate about finding out what works for each person by getting to know them and how they learn best and building trust from there.
After staying home for several years to raise her three children, Adrienne came on board as Chancellor of Globe Star University, a learning based day program serving the needs of our individuals. The opportunity to develop curriculum, community based learning activities and, most of all, better the lives of those she serves, is a dream come true, for her, and she is thrilled to be pursuing this dream with Globe Star.
"When I see someone struggling to learn or understand something, it is my natural inclination to step in and find a way to explain it to them differently. That often got me in trouble in school because I would stop teachers and try and teach their material, but these experiences taught me a great deal and led me to my career path of service, where I am supposed to be. All I want to do is teach others how to learn, how to find what they love and how to have a great life."
Adrienne and her husband, Mark, love their simple life in Hebron, enjoying their three wonderful children, Alec (18), Kiley (18), and Noah (14), their four dogs, and two bunnies.  Adrienne is a devout Christian and an active member of Grace Baptist Church, and loves spending weekends with her extended family. She also enjoys shopping, cooking, DIY projects and the world of fashion and beauty. Camping and beach days are also times she treasures, saying: "There is nothing a great campfire and a roasted marshmallow can't make better!"
♥ Quality of Community Life Servant Leader, Kimberly Cardenas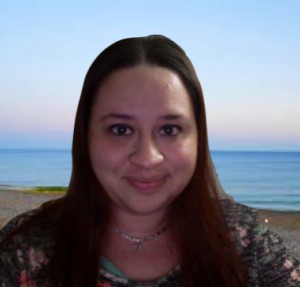 Kimberly Cardenas came on board with Gobe Star in 2016. It seems that wherever she goes, she shows up like sunshine! She loves learning and working together, with others, especially with Individuals in helping them achieve their goals.
Kimberly began her studies in health and human services at Indiana University, and is working toward completing her bachelor's degree in human resources. She is certified as an Emergency Medical Technician (EMT) and as a CPR instructor.
Some of her skills for social work began developing from previous work experience as a Customer Care Representative Leader for Indiana Botanics Garden. Through her interactions with customers, she became very aware of some basic, human elements required for successfully working with others (i.e. compassion, deep listening, identifying their need), and engaged wholeheartedly in problem-solving and planning toward resolutions for each new situation.
Kimberly feels she can continue learning, applying, and expanding her knowledge and skills at Globe Star. Covering both field work and office work, she embraces the diverse situations and challenges of each new day, advocating for justice of the heart and enrichment of life.
The idea stated by Paul Ryan that "every successful individual knows that his or her achievement depends on a community of persons working together," means a lot to Kimberly, and inspires her outlook. She says she discovered that this is what service at Globe Star is all about, and that it makes her proud to be a part of the Globe Star community.
Watching her children grow is her heart's pure delight. 'It's my favorite thing, watching them grow; but bittersweet, too, as they grow so fast. We learn so much from one another. They learn from me and I keep learning from them how to become a better person.
My daughters showed me how, when we get to meet a person for the first time, we can love them unconditionally. They also taught me how life can be viewed from different perspectives, and that we don't always have to take life so seriously; we can also make life magical, trust and believe that everything will be alright.
Kimberly treasures spending time with her husband and their two daughters. "We try to make life enjoyable, we love going to eat, travel and just be at home doing nothing but spending time with each other! One of the main things I've learned from life is to be patient and believe that God does things for a reason [so we can learn and grow]. Never give up and keep living!"
♥ Occupational Therapist, Joann Scheetz, OTR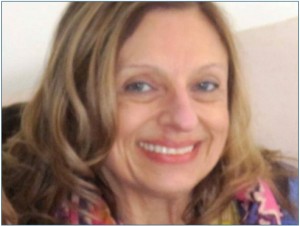 Before coming on board with Globe Star, Joann Scheetz had already had a long career of successfully interacting with Individuals, using intervention approaches that addressed the needs of Individuals planning to return home, or meeting the needs of Individuals adjusting to permanent assisted living or long-term care.
Prior to her years as an OT, Joann worked as a Respiratory Therapist in the acute hospital and LTC settings, providing services to children and adolescents at Riley Hospital in Indianapolis, and the adult and geriatric population in hospitals in Muncie and Anderson, as well as in her home state of Ohio. She worked successfully in educating patients and families in their respiratory conditions, and in providing them treatments according to their physician's orders.
JoAnn provides services in South Bend and the surrounding areas. She is available to work with Individuals and their caregivers or families, offering Globe Star's quality of life services that incorporate occupational therapy. She is also Globe Star's coordinator and a provider for quality of life services for Individuals, using the multi-sensory environment (Snoezelen Room), located at the South Bend office.
"Individuals who would benefit from this multi-sensory approach include children with special needs, adults, and seniors with hyperactivity, depression, chronic pain, dementia, failure to thrive, and other conditions. This treatment, although not new in itself, is an exciting new service model for the South Bend community!"  -Joann 
View or download Joann's informational brochure that explains more about the purpose and benefits of a multi-sensory environment, and where you can also learn more about Joann and her excellent background and work in therapeutic fields.
Please feel free to contact her with any questions or to learn more about how she can work with you and/or your Individual. We are happy to have her on board, and welcome her to the community!
♥ Organizational Navigator Matthew Blackard
Matthew Blackard is a graduate of Indiana University Northwest with a Bachelor of Arts degree in psychology. He originally was interested in studying I/O psychology, and this got him involved in research pertaining to successful self-presentational strategies, as well as a working memory study. This combination of education and research brought him to his decision to work in the field of human resources so he could focus on improving employee relations. 
Matthew joined the Globe Star crew in 2015, after extensively searching for a job in the HR field. After learning more about Globe Star's dedication to improving the quality of life for individuals and crewmembers, he realized that his vision was perfectly aligned with Globe Star's mission and operations.
Matthew is most proficient in planning and organization and is passionate about the idea of contributing to help improve the quality of life for fellow crewmembers. His goals are to help enrich the quality of life for the people he works with, by providing support and problem-solving skills in areas such as Human Resources, database and information technology. 
In his spare time, Matthew enjoys going to the movies and spending time with family. 
♥ Quality of Community Life, Navigating Mentor, James Boyd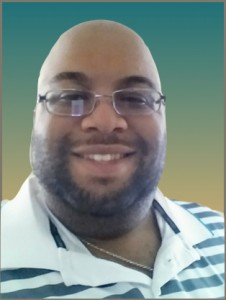 James Boyd is a graduate of Wabash College, where he pursued a major in psychology and a double minor in music and Spanish for his Bachelor of Arts degree.
His natural ability to coach and care for others is a gift he brings to the mental health field, where he has developed his career. He is proficient in building relationships, teaching skills to others, and helping people set and achieve their goals.
James is experienced as a high school-level assistant for special education classrooms. He has served as a community counselor for adolescents and adults, and supervised a residential adolescent unit at a local mental health hospital. James also spent nine years as a direct service provider, developing companionship with an individual with developmental disabilities.
Outside of work, James is a volunteer at his local church, with past experience as a high school youth group leader, and as leadership support for a hip-hop music outreach project. He currently leads a youth and adult karate ministry at his church.
"My goal is to support the individuals and crewmembers I serve, and to grow and discover new skills and interests. I seek to help them broaden their understanding of who they are and discover new things about themselves in order to enrich their quality of life."
When he's not working or volunteering, James enjoys training in the martial arts. When the weather is nice, he likes to hike and camp. He believes there are few things better than curling up with a good book or playing some music with others in the community.
♥ Quality of Community Life, Navigator Mentor, Clayton Temple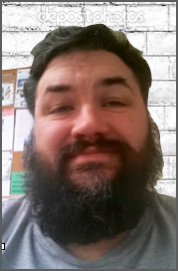 Clayton Temple graduated from St. Joseph's College (Rensselaer, Ind.) in 1995, with a Bachelor of Business Administration degree. He soon realized, however, that his real area of work interest centered around interactions with others, and being able to offer support for their goals and quality of life.
Today, having served more than 20 years in the mental health and behavioral healthcare field, he has gained knowledge and wisdom from his dedicated work experiences, from caregiving to case management, working with adults, children, and families.
When Clayton learned about Globe Star, he felt that it was a way of working that he would enjoy, recognizing that it was "an organization that not only holds the individuals and families we work with in the highest regard, but employees, as well," he said.
With a sense of humor, wonderful patience and his practice of deep listening and giving care to others, Clayton is a very approachable and natural servant leader. His motivation comes from his willingness to empower others by creating possibilities with them, and by valuing the people he serves, works with, and learns from.
I love to see our individuals learn and value new experiences," he commented, "and celebrate their successes with them. My primary goal in working with our Individuals is to somehow enrich their life. The most crucial part of this is finding things our individuals value and wish to pursue, and providing support, encouragement, and resources to do so. One of the most challenging and exciting parts of this is when an individual is able to step out of their comfort zone and have new experiences. Everyone needs to experience things that are new to them in order to grow."
In his time away from work, Clayton treasures time with family and friends. He also enjoys weight training and practicing massage therapy. Being a big fan of music, he attends concerts as frequently as he can. Recently, he rekindled his trumpet-playing talent and began teaching to his son how to play and love the gifts of music.
♥ Quality of Work Life Mentor, Torrance (Tony) Credit, MA, JD
With his developed interest and education in law (earned his degree from St. Louis University School of Law), languages (Arabic, Hebrew, and Greek), and cultural relations (interfaith and religious studies were his focus for a master's degree), Tony Credit brings an educated and diverse background of experience in supporting and mentoring the success of others.
In 2017, Tony joined Globe Star as a quality of work life mentor. He offers vocational rehabilitation support services to the community, utilizing a framework of Gentle Teaching and incorporating a quality of life model of mentoring.
Since 2010, Tony has been a professor at The College of Court Reporting in Hobart, Indiana, teaching courses in human relations, modern history, culture and society, and the foundations of law. He is also a Success Faculty member at Ivy Tech Community College in Northwest Indiana.
To help his students and others in developing a vocation and navigating their planning and steps for success, Tony created a coaching website for TAPS, The Academic and Professional Success Foundation.